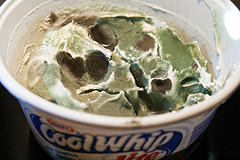 C4T #1
When I read the blog,
Sometimes You Need To Throw Out The Container With The Leftovers
, I agreed strongly with the blogger. Sometimes you need to evaluate your teaching ways because even though change is hard it is necessary. Even though I am not yet a teacher in a classroom, I am constantly being taught new things. There are so many new ways to teach and to be taught that we have to flip our ways of thinking about teaching in general. His opinions and ideas were very interesting and informative.
Comment #1
I commented on this blog post and shared with the blogger that I enjoyed reading his blog post and i agreed with his ideas about teaching.
C4T #2
In the blog post 5 Gmail Tips for Teachers the author gives some helpful tips on dealing with gmail. I recommend checking it out, it helped me a lot. This author has some interesting ideas when I read some of his previous blog posts.